TOYOTA OF TURNERSVILLE OFFERS QUALITY AND VALUE 
As our partner, we are focused on helping you continue to provide an exceptional Toyota ownership experience.  In order
to do that, 
we 
work continually to help you increase Toyota Genuine Parts sales, capture more market share, and improve
customer retention.  
One 
of the integral ways to accomplish these common goals is through offering competitive pricing in
key wholesale parts. 
Lower pricing on the following Toyota Genuine Parts (TGP)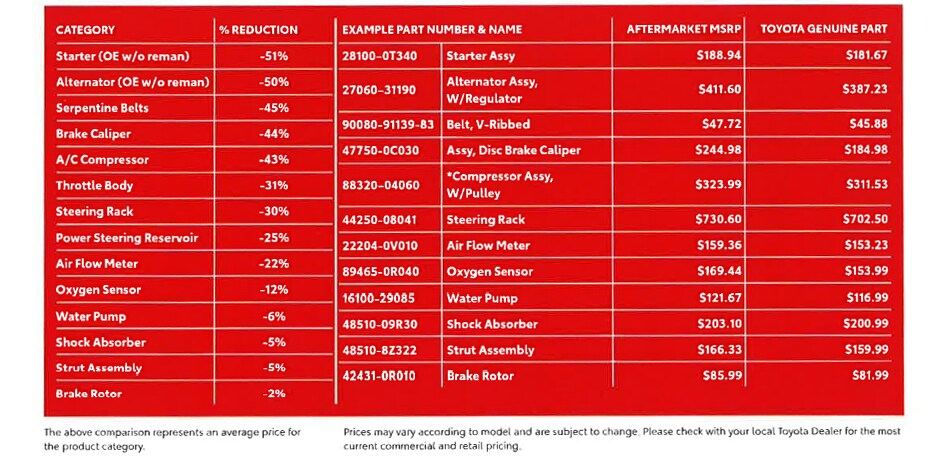 Why settle when you can install the best at a competitive price, maintain a healthy bottom line and ensure customer confidence?